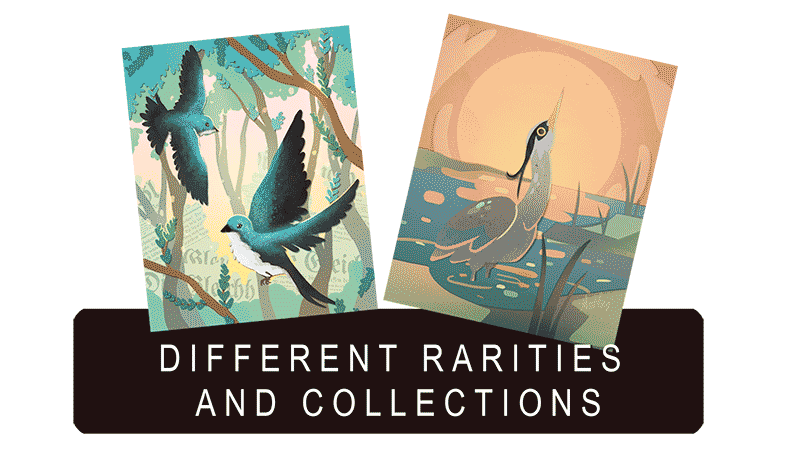 Déjate deslumbrar por la diversidad de aves en Colombia, no por nada es el primer país en biodiversidad de pájaros juntando gran variedad de especies endémicas como migratorias.
Allow yourself to be blown away by the great diversity of birds in Colombia, it's not surprising how it is the world's first country in birds biodiversity with its great assemble of both endemic and migratory feathery friends.
A través de nuestras colecciones podrás encontrar gran variedad de familias, como regiones y géneros musicales que te guiarán a través del fascinante mundo de las aves colombianas, para que puedas ver el impacto que dejan en los corazones de quienes las observan por ti mismo.
Through this collections you will be able to find plenty of variety in families, environments and musical genres that surround these animals, so you can see the impact they've had in the hearts of those who've encountered their beauty.